Apes Hill Golf Course to be renovated with a £24 million investment.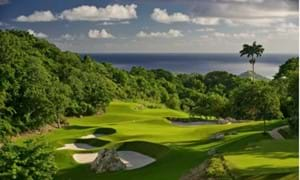 Having closed in 2017, Apes Hill is now under a new ownership, who have plans to restore the course, to its former glory, along with making some new improvements to the the course, the club house and all its facilities. There will even be a new par 3 course, with a relaxed dress code, allowing golfers to play a round of golf in their flip-flops, should they wish.There are plans in place to renovate the club house, the drunken monkey bar and veranda restaurant, along with some other new additions to the set up.
They are planning to have the course reopened, by the end of 2021.
Photo of the 12th Hole of Apes Hill Golf Course.